Main Content
Welcome to Robinson Payne
As you will see from visiting our virtual office, we are a boutique practice.
We have focused our firm on what we do best, bringing our direct attention
to each of our clients and their needs. When you work with
one of our attorneys, you can be assured you will have our full attention.
We look forward to working with you.
View Our Services
Please let us know how we can serve you.
OUR PHILOSOPHY
"A good name is more desirable than great riches." --King Solomon

When your names are the business, integrity becomes everything. You don't trust us because we tell you we are trustworthy. We prove it by being accountable for results, the quality of our work, and your satisfaction.

It is why Robinson Payne is on call when you need us, come to you when you want us to, and show up to help in every way we can. We not only focus on legal issues and answers, but all aspects of your personal and business situations.
OUR PRACTICE
"It is not what a lawyer tells me I may do; but what humanity, reason and justice tell me I ought to do." --Edmund Burke

It can never be about getting by with what is legal; rather we work with you to do what is right, strategic, effective, wise. We do this as a business, banking and estate planning firm. In business we think with you as your general counsel, whether your work is for-profit or non-profit, governance or contracts, organization or real estate, policy or compliance. In banking we are deal makers not deal killers. In estate planning we do more than plan estates; we help you live and leave your legacy.
OUR PEOPLE
"The first thing we do, let's kill all the lawyers." --William Shakespeare

Why do so many repeat Shakespeare's famous words? Too many lawyers have left an impression of "fees first" or "me first." We don't. We won't. Our people are relational, not just transactional. We ask right questions rather than rushing to "right" answers. Our street smarts matter as much as our book smarts. And we are not just lawyers. We're business professionals just like you, having owned, managed and led organizations, teams and companies with the same needs you have.
OUR PROMISE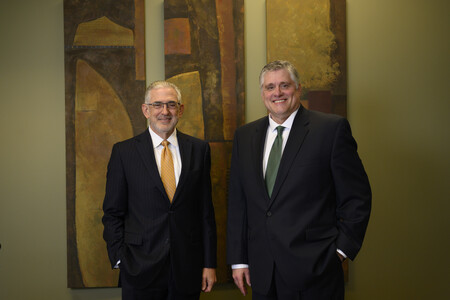 "The leading rule for the lawyer ... is diligence." --Abraham Lincoln

Our diligence will show up in a variety of ways. In how we are Responsive. Attentive. Aggressive. Collaborative. Comprehensive. Creative.

At Robinson Payne we can offer you no less. It is what we expect of ourselves, of the professional colleagues we associate with, and even of our own clients. Such diligence by everyone involved in your personal and business affairs will pay off in what matters most: your good name.